IF for any reason your tap'd isn't working as intended, 99% of issues can be fixed or explained on this page!
Most issues occur due to tapping incorrectly or tapping on outdated devices, we will explain everything in this page!
1) Make sure you're tapping on a compatible device
Tap'd is compatible with iPhones from 2018 forward and most Androids from 2015 forward. Compatibility is determined by a device having NFC capabilities. For an exact list of compatible devices, please check out the following list to make sure the device is compatible:
https://www.tapd.co/pages/compatible-devices
If YOUR device isn't compatible, that will not be an issue as you won't be sharing information with yourself. Compatibility only matters for the user you will be sharing information with.
If the user has an outdated device (iPhone 6 for example) we have a QR feature that allows you to still share your Tap'd profile with ease! They simply have to scan the QR code with their camera and it will take them to the Tap'd profile with all your links.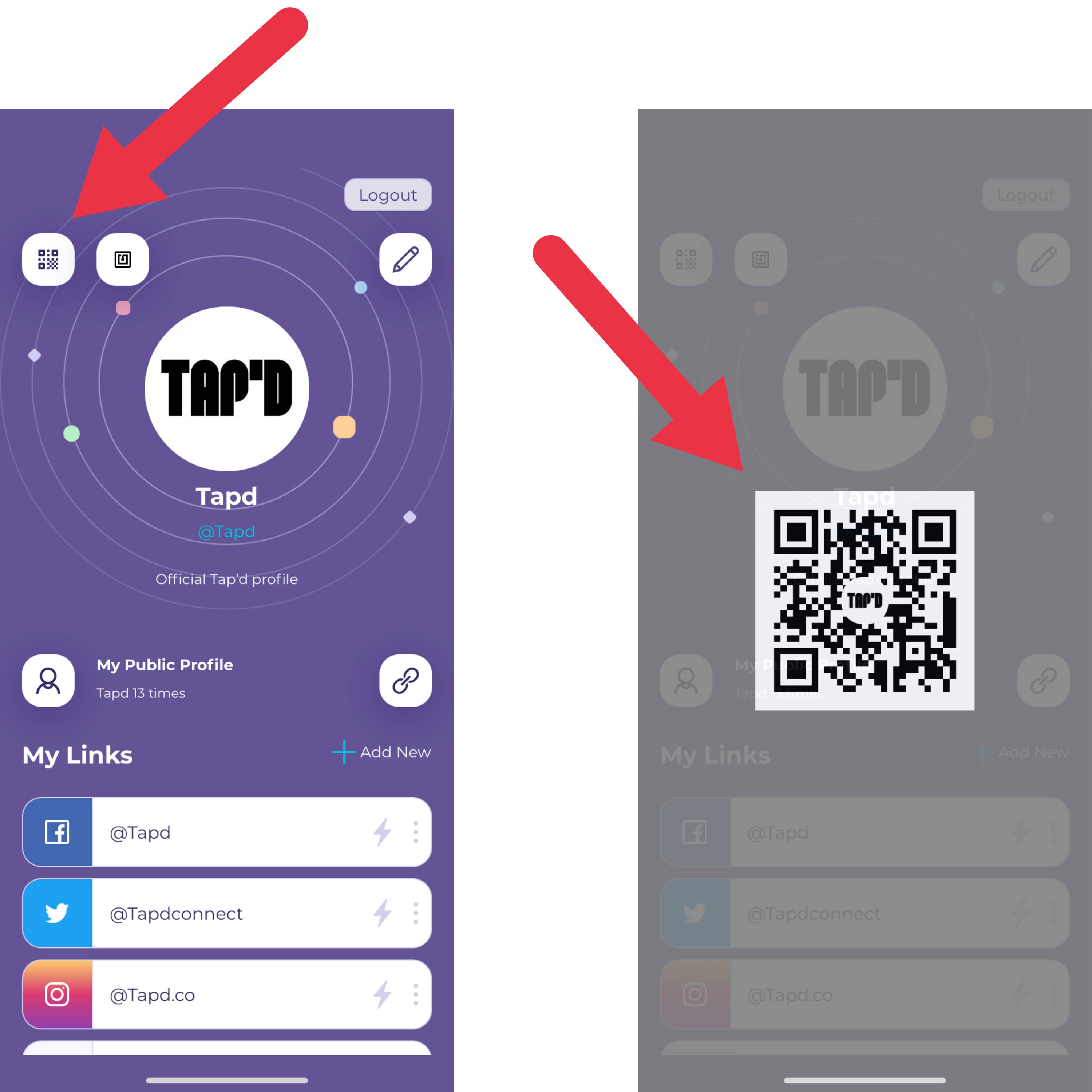 2) Make sure you're tapping correctly
So if you determined your device is compatible yet the notification isn't showing, tapping may be the issue. The NFC sensor on iPhones is at the very top of the phone, when you tap on an iPhone the top half of the Tap'd should remain visible as shown on the following example.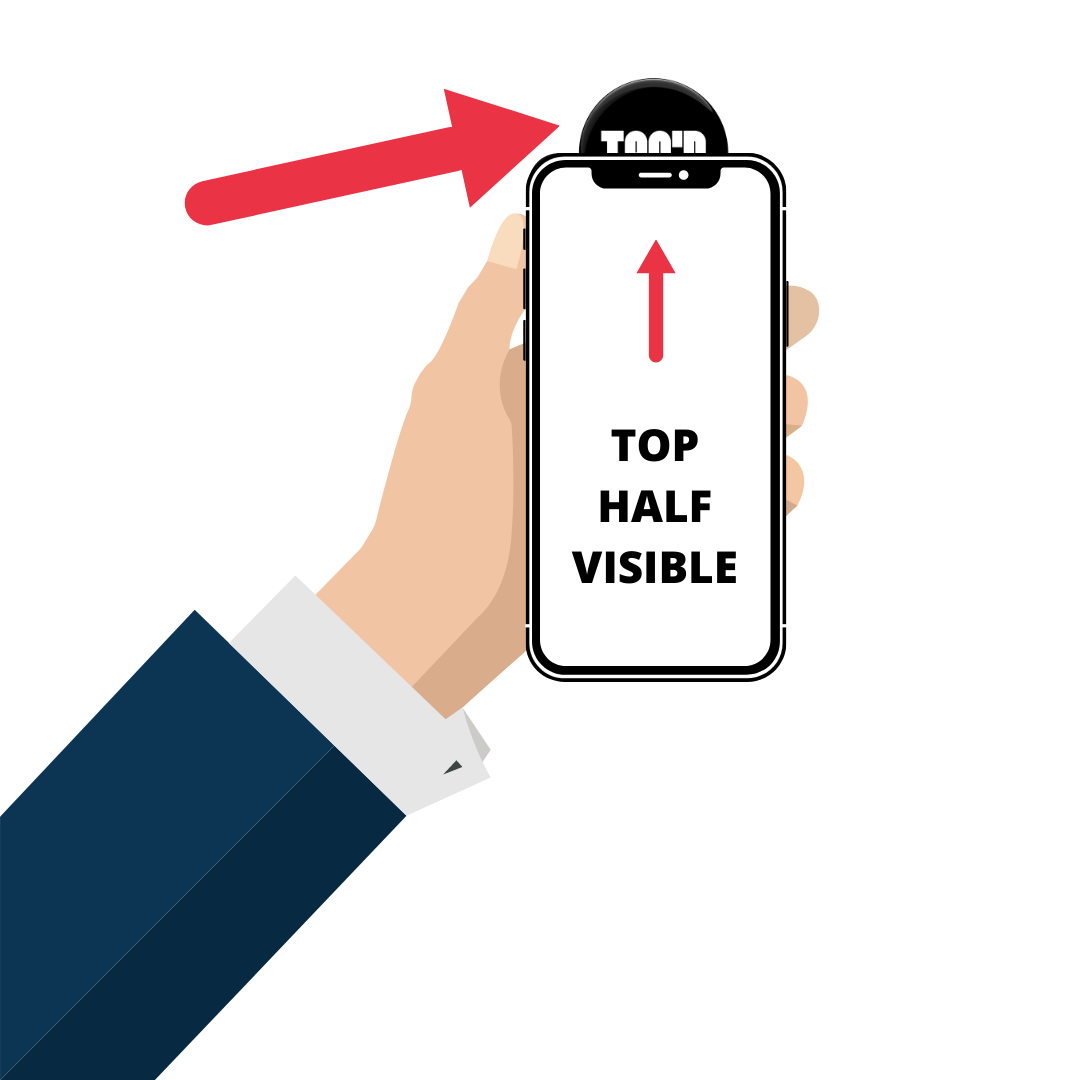 Tapping on Androids is a bit more flexible since the sensor is a bit stronger. The sensor is located in the middle back of the phone so if you tap there the Tap'd profile will open up.

If for any reason the Android isn't detecting the Tap'd, make sure NFC is turned on for your device in settings.
3) If you're still having issues, dm us on instagram (@tapd.co) where one of our agents will help you in real time!